About Me
I consider myself a very innovative person who embraces new opportunities whenever they arise. My journey has led me to acquire a diverse range of skills and experiences across various countries. My upbringing in a multicultural family has shaped my passion for languages, writing, and sports studies. Growing up in different countries exposed me to diverse cultures, languages, and people, fostering my desire to communicate globally and work on an international scale. With Spanish, French, and English as my native languages, my background reflects my rich heritage and global perspective.
I have immersed myself in piano, ballet, karate. In France, I honed my talents in tennis, horse riding, athleticism, and soccer as part of a competitive team. Swimming and rugby have remained steadfast passions throughout my life, with swimming taking me to national competitions and rugby to the African 7's youth tournament in Kenya.
My journey began in Germany, where I spent eight formative years. However, my education at an International school conducted in English made me trilingual from a young age. Subsequent relocations, first to France and later to South Africa due to my father's work with the United Nations, further enriched my cultural experiences and language skills.
In 2022, I graduated from Vrije Universiteit Amsterdam with a Bachelor's degree in Communication and Information and embarked on a new adventure in Madrid, Spain, pursuing a master's degree in Sports Journalism & Communication at the Real Madrid Graduate School.
As an aspiring sports journalist, this website serves as a platform to share my written pieces and photographs, focusing on tennis, football, and rugby, with an emphasis on the growing presence of women in sports.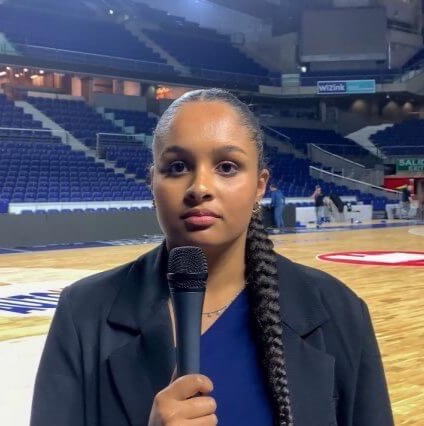 "I am the product of Africa and her long-cherished dream of a rebirth that can now be realised so that all of her children may play in the sun."